Often, in the world of Hollywood fashion, the ladies tend to get much more attention than the men. Whether it's on the red carpet or in the streets, we analyze everything from what designer dress women wear to a Hollywood premiere, all the way down to what brand of jeans they're wearing on a Starbucks run. And yet, how often do we do the same with male celebrities? Aren't there any fashion forward men left out there? Of course there are! So today, in order to bring back some much needed attention to the fashion choices of some of our favorite male celebrities, we're discussing our picks for the best dressed men of 2017.
And, because we want to ensure you're looking your best in 2018, pay close attention to who makes the cut. What trends do you see? We'll be giving you our three biggest takeaways from this list of stylish men, so that in 2018 your style is the envy of all.
So, in no particular order, here are our picks for the top 5 best dressed male celebrities of 2017:
While Jon Snow may rock a fur coat like a pro, that's not the style we're commending this English actor for. No, Kit Harington's style is much more classic than his Game of Thrones's character. In fact, as the new face of Dolce and Gabbana, in 2017, Harington gained quite the reputation as a celebrity with a flair for high fashion. He expertly matched the tailored and classic pieces, with those high fashion pieces that he's become known for. A perfectly sleek suit that fits like a glove, paired with an embroidered jacket? It might not be your initial style inclination, but there's something about that extra dash of high fashion paired with classic sophistication that made Kit Harington stand out from the crowd in 2017.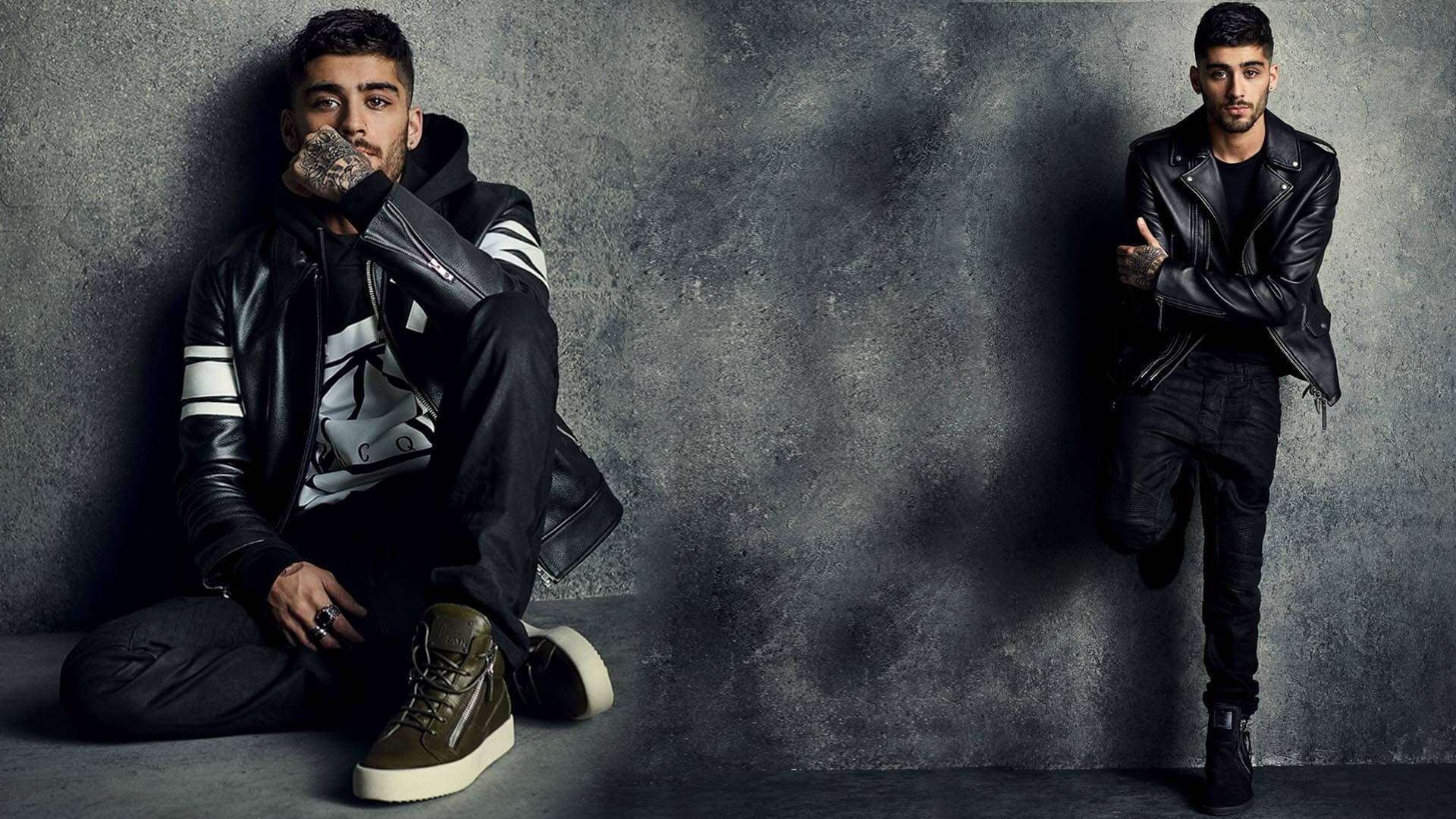 When it comes to knowing how to work both streetwear pieces and more tailored pieces, there's no denying Zayn Malik is a complete pro. One day you might see the former One Direction star wearing an edgy leather jacket with a pair of kicks, while the next day he's stepping out onto the red carpet in a custom Valentino suit. And of course, we can't forget that little dose of bad boy edge that Malik always throws into his looks. Whether it's distressed jeans, graphic band tees, or a pair of combat boots, he always knows how to push the boundaries of what we've come to expect in fashion. Take note from Malik: keep it fashion forward, no matter the occasion, and trust us, people will begin to take notice.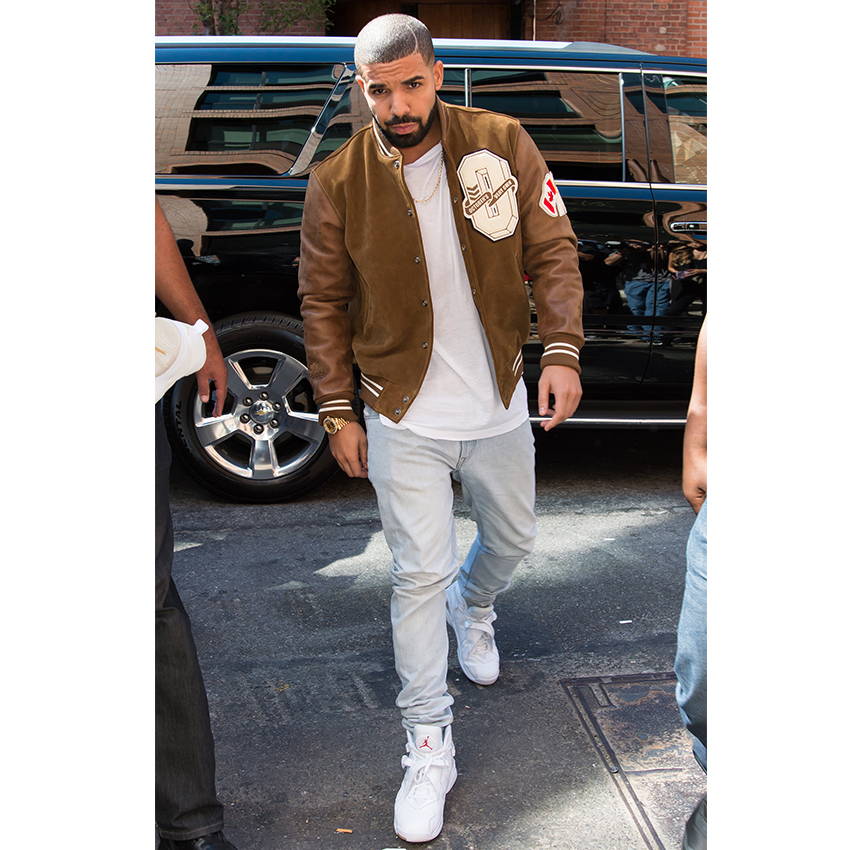 Athleisure meets high end streetwear: that's the style vibe we get from everyone's favorite Canadian, Drake. Welcome to a new era, where high fashion doesn't necessarily have to mean perfect tailoring and designer suits. Drake is single handedly making courtside apparel trendy again. Whether it be baggy denim and Timberlands, or a letterman jacket and gold chain, we're all for loosening up the constraints of what it means to be fashionable. In 2017, Drake proved that true style is all about being relaxed, cool, and confident.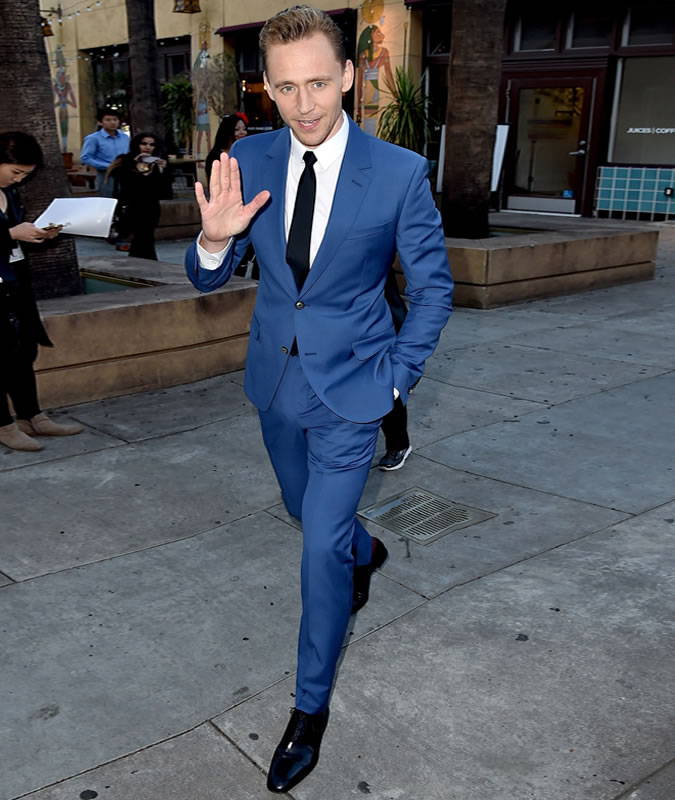 Tom Hiddleston demonstrates that in a world of pushing fashion boundaries, there still exists an appreciation for the more classic looks. Most well known for his well tailored suits in classic colors, like charcoal grey, sleek black, and rich blue, Hiddleston should be every man's idol when it comes to knowing how to wear a suit, and wear it well.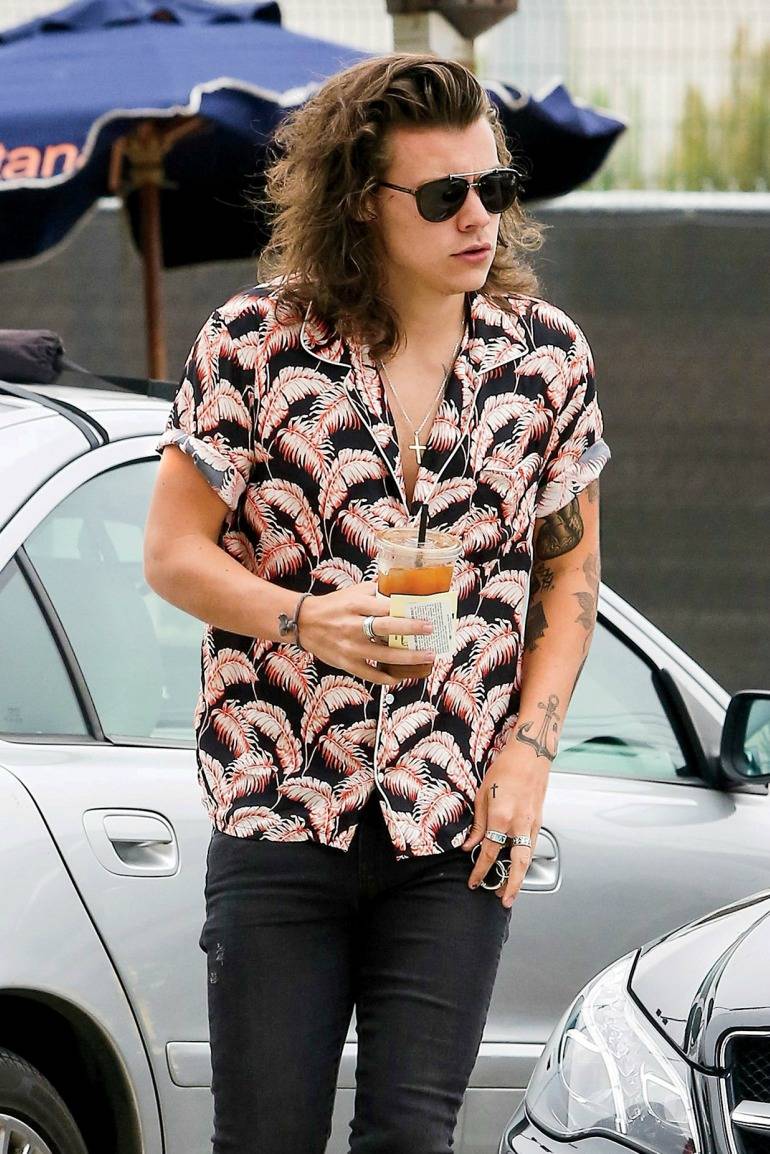 And on the opposite end of from Tom Hiddleston, we have Harry Styles. Yes, we have two former One Direction stars on this list, but there's just no denying that both men have really stepped outside their safe boyband fashion choices of the past. In particular, Harry Styles is the one name we saw making almost every best dressed list in 2017, so really, he's an obvious choice for us. With an ability to achieve that "just rolled out of bed" look, while still looking equal parts put together and right on trend, Styles achieves that authentic rockstar vibe that so many men shoot for. And really, with a name like Harry Styles, are we really surprised he made this list?  

Three Takeaways To Pay Attention to For Style Success in 2018:
1) Playing It Safe Is Out
On this list, you'll notice it's all about the extremes. We have the gentleman, classic, clean cut look. And on the other hand, we have the more street style, experimentative look. In 2018, don't be afraid to make bold fashion choices and go for the extremes. Be the guy who shows up to the party, dressed over-the-top, and showing off his incredible style. You might receive some backlash at first, but trust us, eventually you'll just come to be known as the guy with impeccable style.
2) Pay Attention To The Brits  
Notice a pretty obvious trend on this list? No American celebrities made the cut. We've got 4 English actors/musicians, and a Canadian. Undoubtedly, we feel confident saying the British killed it in the style department for 2017. Whether it was Harry Styles's more experimentive looks, or Tom Hiddleston's classic style, there's something to be said about paying attention to our friends across the pond. And, with a highly publicized royal wedding coming up this spring, we feel even more confident saying that this British fashion influence isn't going anywhere in 2018.  
3) Mixing and Matching Always Works
This is a style principle that has remained true for multiple years, but in 2017, these male celebrities really exemplified it. When it comes to hitting the mark in fashion, there's something extremely impactful about mixing and matching different styles. Whether it be streetwear with designer fashion, or tailored design with pieces that are more relaxed, when you're willing to experiment and worry less about creating a cohesive look, that's when your style really starts gaining the attention we all know it deserves.
So men, are you ready to take 2018 by storm? By using some of the takeaways from these stylish men of 2017, we feel confident knowing you'll be making some serious waves in the fashion world. These fashion forward men of 2017 have nothing on your style.